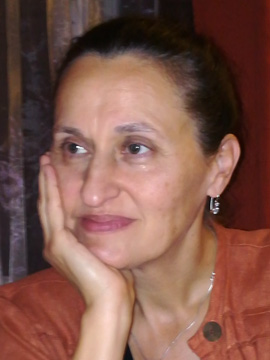 Ágnes Fülemile
ethnographer
She graduated from the Eötvös Loránd University with a degree in art history, ethnography, and history. She received her Ph.D. in Ethnography from Eötvös Loránd University and then an MPhil in Attire History at the Courtauld Institute of Art, University of London. Since graduating from university, she has been working at the Institute of Ethnography. She worked in America as a researcher and university guest lecturer and then taught Hungarian studies courses in the educational programs of American universities in Budapest. Between 2006 and 2009, she held the position of György Ránki Hungarian Chair Professor at the University of Indiana. In 2013, as the director of the Hungarian Cultural Center in New York, she was the head curator of the Hungarian program of the Smithsonian Folklife Festival. She organized several large-scale exhibitions on folk art heritage and innovation, the heritage of the Reformation and living folk art, and in 2018 the exhibition of the National Salon of Folk Art. Currently, she is a senior researcher at the Institute of Ethnography of the Research Center for the Humanities and the editor-in-chief of an English-language journal Acta Ethnographica Hungarica.
Her interdisciplinary research work includes folk art, folk attire, and historical clothing, 16-19th century public culture and popular fine art genres, visual tropes, ethnic stereotypes, processes of disintegration of peasant culture in the 20th century, undressing, folkloristic phenomena, and interest in revival movements.
She is one of the invited speakers on the topic of Folk Art at the conference.