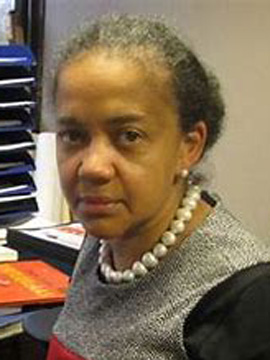 Bambi Ceuppens
curator, cultural anthropologist
She studied history and African languages at the State University of Ghent, then Cultural Social Anthropology at the Catholic University of Leuven. She obtained her PhD in social anthropology at the University of St. Andrews in Scotland. She has taught at the Universities of Edinburgh, Manchester and St Andrews and was a researcher at universities and museums in Belgium. She is curator and senior researcher at the Royal Museum for Central Africa and lecturer at KASK School of Arts in Ghent and St Lucas School of Arts in Anwerp.
She is the curator or co-curator of several international exhibition on the history and art of Congo. She was the scientific curator (human sciences) of the RMCA's new permanent exposition, which reopened in 2018. She is a member of the curatorial team that prepares the itinerant exhibition This Life. Black archeologies of the now, organized by the Visual Identities in Art and Design Research Centre, University of Johannesburg, and the Center for the Study of Slavery and Justice, Brown University, which will be launched in 2022.
Her main research interests include colonial history of Congo and Belgium, art and culture in Congo, Congolese popular culture in Congo and Belgium, Congolese diaspora in Belgium, Belgo-Congolese history in Belgium and Congo, the museum representation of Africa, the African people and the theme of autochthony.
At the conference, she will present her experiences with the new permanent exhibition at the Tervuren Museum.