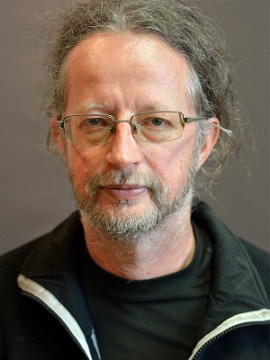 Gábor Wilhelm
museologist, ethnographer
He studied philosophy, ethnology, Scandinavian studies at the University of Cologne and Finno-Ugric linguistics, ethnography, and Hungarian literature at Eötvös Loránd University. He obtained his doctorate in 2012 within the framework of the Doctoral Program in Communication of the University of Pécs. He has been working as a museologist at the Ethnographic Museum since 1987, was head of the department from 1993 to 2009, and Head of Research from 1997 to 2011. He is the author of three own volumes, the editor of several volumes, and several studies in Hungarian and foreign languages. He has organized nine exhibitions at home and abroad and has been a co-director in several major exhibitions. He has participated in international and domestic museum research projects organized around collections, material culture, and museology.
His previous research interests are primarily shamanism, ethnicity, cognitive and urban anthropology, and more recently the cultural and museum role of everyday objects, intercultural communication, and knowledge representation. His geographical area of ​​interest is primarily Southeast and East Asia, as well as Europe.
In the new permanent exhibition he is one in charge of the following topics: Heritage, Aesthetics, and What is a Museum?