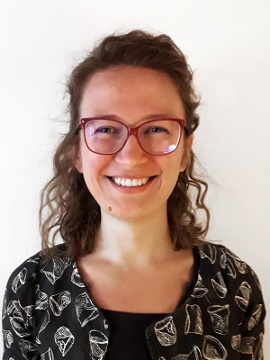 Hannah Daisy Foster
museologist, ethnographer
She studied at the Department of Ethnography – Cultural Anthropology of the University of Pécs and is currently a student of the doctoral program in Language and Communication at the university. Since 2014 she has been working as a museologist at the Museum of Ethnography, in the Collection of Customs and Toys. In addition, she teaches professional text reading in foreign language at the specialization in museum curatorial knowledge at a joint course organised by the Atelier Department of Eötvös Loránd University and the Hungarian National Museum.
Research topics: museum theory, museum anthropology, human-object-collection relations, museum, and power.
She has been working at the Children's and Youth Exhibition of the Ethnographic Museum since 2015, and from 2019 as the person in charge of the exhibition.