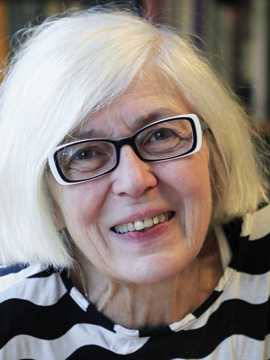 Ildikó Lehtinen
museologist, ethnographer, retired associate professor
She studied in Budapest and Finland and obtained her PhD at the University of Helsinki. She starts to work at the National Museum of Finland in 1971, and also taught at the Universities of Turku and Helsinki as an associate professor. She curated several exhibitions at the Museum of Cultures and the National Museum of Finland. She was the president of the M. A. Castrén Society for several years and was also in the management of the Finno-Ugrian Society.
Her main areas of research are the ethnography and material culture (especially costumes and jewellery) of Finno-Ugric peoples. Between 1981 and 2019 she has carried out several fieldwork and had published widely on the ethnic groups of the Volga region and Siberia.
She is one of the invited speakers on the topic of Hungarian Prehistories at the conference.