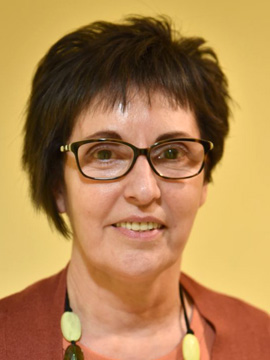 Márta Magyari
museologist, ethnographer
She graduated from the University of Debrecen as an ethnographer and then obtained her doctorate, the topic of her dissertation was the intensive fieldwork of the Greek Catholic customs. At the beginning of her career, she worked in the museums of Kunszentmárton and Balmazújváros, and since the early 1990s, she has been a museologist in the ethnographic collection of the Déri Museum in Debrecen. She takes an active part in the creation of the publications of the Déri Museum, in addition to taking care of several independent volumes, she edited the museum's scientific periodical, the Yearbook of the Déri Museum in Debrecen, for ten years. Since 2011, she has been an active member of the reference network of the Intangible Cultural Heritage Directorate.
In addition to several temporary exhibitions, she also took part in organizing several permanent ethnographic exhibitions (Hajdúsági Museum, Déri Museum).
Among the diversified fields of her research, peasant farming and its material memorabilia play an important role.
She will speak at the conference in connection to the Ceramics Space.