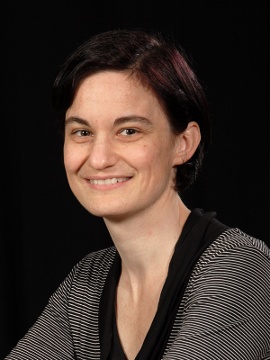 Zsófia Frazon
ethnography curator, head of research
She studied ethnography and cultural anthropology at the Department of Ethnography – Cultural Anthropology and the Department of Communication of the University of Pécs, where she also obtained her PhD degree in 2010 with a dissertation entitled Muesum and Exhibition – the Spaces of Re-drawing. After finishing her studies, she taught at the University of Pécs, and since 2003 she has been working at the Museum of Ethnography. Since 2005 she is the leader of MaDok project that deals with contemporary researches, and she also works as the Head of Research of the museum since 2015.
Her main research interests are museology ('museum science'), the methodological aspects of pragmatic museology, the museological prospects of participation, involvement and co-operation, the objects of contemporary consumer culture, the cultural role of everyday objects and the subjective experiences of its users, as well as, the museological representation of everyday contemporary culture. She also conducts university courses on museology, 'museum science', and on the boundaries of art and ethnography.
In the new permanent exhibition, he is one of the developers of the following topics: What is a Museum? and Art.